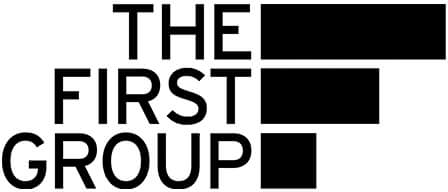 The First Group
Dubai


Permanent

Full-time
Job Description
Job Title Sales & Marketing Associate | Sales
Description
We are looking for an ambitious Assistant Manager – Pool & Beach to join our passionate team at The First Group in Dubai.
Growing your career as a Full Time Assistant Manager – Pool & Beach is an incredible opportunity to develop competitive skills.
If you are strong in persuasion, critical thinking and have the right drive for the job, then apply for the position of Assistant Manager – Pool & Beach at The First Group today!
Overview:
The First Group Collection portfolio of five operational hotels is renowned for its world-class service and cutting-edge amenities designed to ease guests into their stay. The First Collection at JVC opened in September 2021 and is the first branded and managed hotel under the group. Grand Heights Hotel Apartments, offers comfortable studios and one-bedroom apartments in the heart of the city The First collection of Business Bay opens in July. Bringing to the market a range of franchised properties, the group also manages TRYP by Wyndham Dubai and Wyndham Dubai Marina, which are franchises of the Wyndham Group. While Citadines Metro Central Dubai offers hotel apartments in a prime location and is a franchise of The Ascott Limited.
The First Group Collection restaurants offer exceptional and original dining experiences that focus on creating unique lifestyle-driven dining concepts with a strong emphasis on quality and affordability. The rapidly growing portfolio of restaurants, cafes and bars feature a dynamic mix of homegrown brands and recognised international franchises, including MasterChef, the TV Experience – the world's first restaurant based on the global TV phenomenon. With an emphasis on social dining, this exciting restaurant portfolio is helping establish the collection of upscale and upper-midscale hotels among Dubai's hottest gastronomic and lifestyle destinations. With ambitious growth plans in the years ahead, The First Group Collection will be opening numerous upper scale hotels and a series of dining concepts throughout Dubai.
Nestled amid the alluring Dubai coastline, the latest addition to the flourishing Soluna Beach Club scene from The First Group offers a contemporary Mediterranean experience in the heart of The Palm Jumeirah. Catering to residents and hotel guests alike, this vibrant family-friendly oasis boasts endless sun-kissed beaches and glistening blue waters with a variety of chic lounging areas offering sweeping views across the iconic skyline. With three uniquely appointed restaurants Risen, ÉNAS Mediterranean Restaurant and our Pool & Beach at Soluna Beach Club serving up an extensive menu of globally, Mediterranean inspired cuisine, guests will discover a stylish haven set against the backdrop of warm-hearted hospitality and sublime interiors. Job Description:
Supports the Pool & Beach Manager and the team in all operational and administrative aspects of the Pool & Beach area.
Prioritize the required level of engagement depending on the business volumes and other related parameters.
Takes charge of the Pool & Beach area and the department during the absence of the manager.
Enforce and monitor that all operational standards, SOP and quality measures are in place always.
Support the Pool & Beach Manager to supervise the side duty schedules for all positions and ensure compliance and follow through.
Support the Pool & BeachManager to supervise the maintenance and cleanliness of the outlet and as assigned carry out monthly or more frequent walk-throughs with the respective engineering and housekeeping colleagues and follow up accordingly on the produced reports to achieve an immaculate environment.
Oversee the daily operation of the pool & beach and manage shifts effectively to assure a smooth and effective overall operation.
Maintain a good relationship and steady communication with the Chef de Cuisine and his team, particularly during operation hours.
Ensure that reservations are managed well within the Pool & Beach area and seating capacities are effectively maximized.
Constantly identify areas for improvement in service and food and beverage quality by reviewing various service quality audit reports, guest comment cards and guest incident reports, and share observations and recommendations with the manager & the team.
Support the Pool & Beach manager to maintain a clear overview of all POS- point of sales related set ups and carry out regular check on accuracy of all items.
Ensure accuracy of all menus: current, spelled correctly, clean and presentable and ascertain menu description are up to date and distributed appropriately.
Support the Pool & Beach manager in monitoring the monthly P&L and carry out regular detailed analysis of outlet related financial information.
Assist the Pool & Beach manager to plan and execute special promotional activities for the outlets and plan for festive season events related to the outlet.
Observe the competition, current market and international trends, prices with the market and other new ideas and forward them to the Pool & Beach manager.
Desired Skill & Expertise:
Have a minimum of 2+ years of experience working as an Assistant Pool & Beach Manager at a 5*Property.
Excellent leader and trainer with solid motivational and teamwork skills.
Attention to detail and strong interpersonal skills to deal with diverse staff.
Self-motivated, punctual, energetic and able to work under pressure and within time limits.
Articulate verbal and written communication skills.
Good knowledge of English language. Additional language will be considered an advantage.
Have the ability to communicate effectively with the team and deliver consistently.
Computer literate (MS Office) and experience with book management systems.
Ability to work long hours with a strong focus on operational excellence.
Familiar with restaurant point of sales and cashiering procedures is preferred.
Company Benefits:
● Excellent benefits
● Opportunities to grow
● Competitive salary
You have applied correctly
A message has been sent to the employer, you are going to receive the reply soon. Good luck!
You have applied correctly
The request has been sent correctly. However, we have seen that your resume is incomplete. We highly recommend you to fill it to let the employer know you. These are the fields you have empty:
Fidanto